Die young and save yourself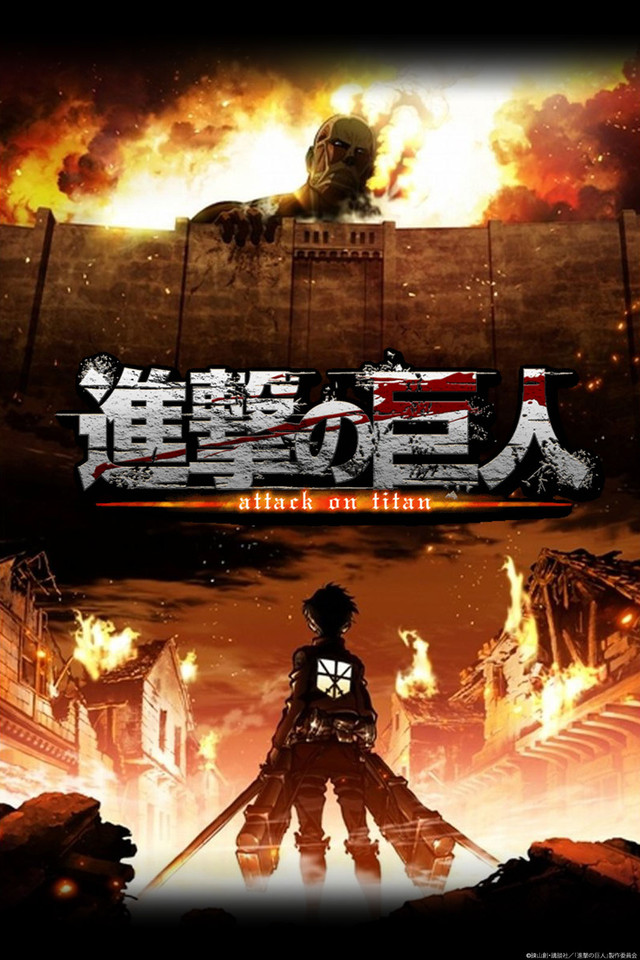 Wondering if anyone else here has been watching this show. The manga started in Japan a few years ago, but the anime adaptation just began last month, and it's quickly grabbing everyone's attention.
I don't watch anime often these days, but this is one of two recent series that have actually gotten me excited (The other one being
Puella Magi Madoka Magica.
) It takes place in a world where humanity has walled itself off into an enormous colony in order to protect itself from gigantic creatures called Titans. For thousands of years they've been safe, but of course we are introduced to the story just as something goes wrong, and the enormously unprepared populace is reminded of what their ancestors were hiding from.
The Titans themselves are very reminiscent of the off-putting, not-quite-human appearance of apostles in Berserk; specifically the crowd that gathers before the Eclipse. There is also another great scene that had me grinning in one of the later episodes, reminding me of a certain blond-haired character. I'll leave it at that.
This series was really overhyped by a lot of my friends, so I was skeptical going in until I was finished with the 2nd episode. But really the "pilot" should be considered an hour long episode that was divided into two parts. I was hooked by the time the credits rolled, and I'm really interested to see where this story is going. On a final note, I haven't enjoyed an ending theme to an anime in a long time until this one came along. So catchy!
Anyone else here watching it, or a fan of the manga? Episode 7 should be airing in Japan later today.