Uriel said:

Casca TOO!!!

Maybe they g0t into a fight or sumthing and lost them!!??!119
I think
A) Miura forgot guts casca and Schierke's foot or
B)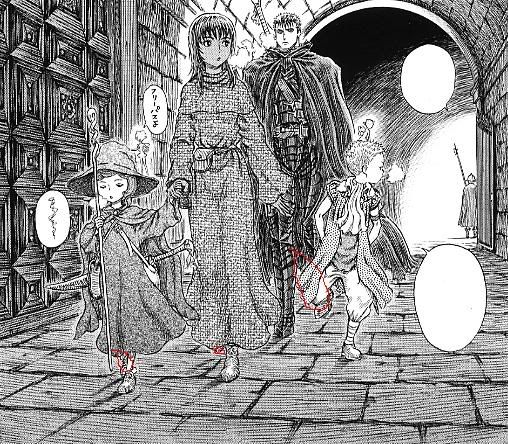 you just cant see them
ither way, I would really like to see that guard get killed.
as Aazealh said he wont get chopped to bits, the best you will see is a page (or three panels) of Isidor yelling at the guard to get in (because Isidor looks pissed in the preview.)
aufond said:

OK. I'm done commenting then.
*also spams for more post*