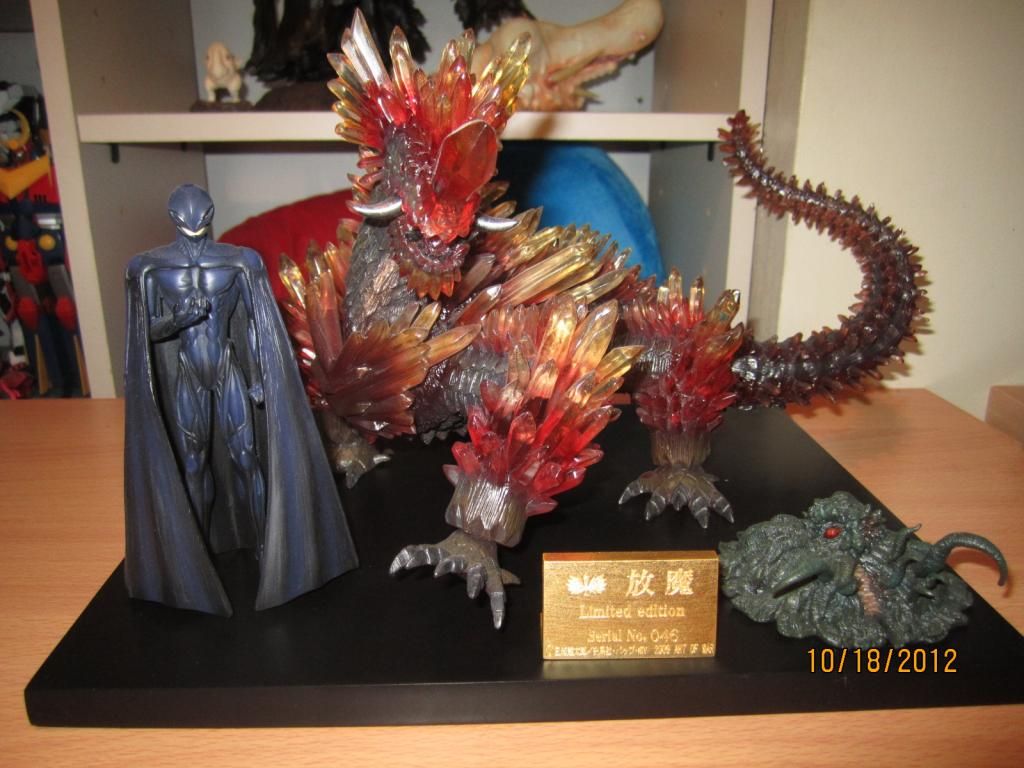 The limited set houma grunberd with Griffith and Ganishka attachment, so 3 statues on total you are getting in this deal.
The 3 statues are all in perfect condition.
You can only get griffith/ganishka when you order the 150000 yen set of 5 Apostles at the same time.
I take
serious offer only
. This statue(houma grunberd single) is sold for 50000yen without the griffth/ganishka/black resin base.