I feel like this is Half-Life 3, for all intents and purposes. Gabe Newell has said time after time that they wanted each iteration of HL to be a leap forward, and VR is a leap forward. Even without the magic 3 in the title, any gameplay / tech ideas Valve has been dreaming up over the past 10 years since HL2:ep2 is probably going to make it into this game. The only thing missing is of course the continuation of that story, which is indeed a black eye as far as I'm concerned.
Well, that's the rub, is this basically the next canonical Half-Life game, or another way to avoid treading that ground? The fact that they haven't already released it in the past 10 years doesn't project, or inspire, confidence they have major breakthroughs in store other than their spin on VR (which could be enough for a great game, I'd just be more bullish if they weren't seemingly playing it safe).
The worst, worst case scenario: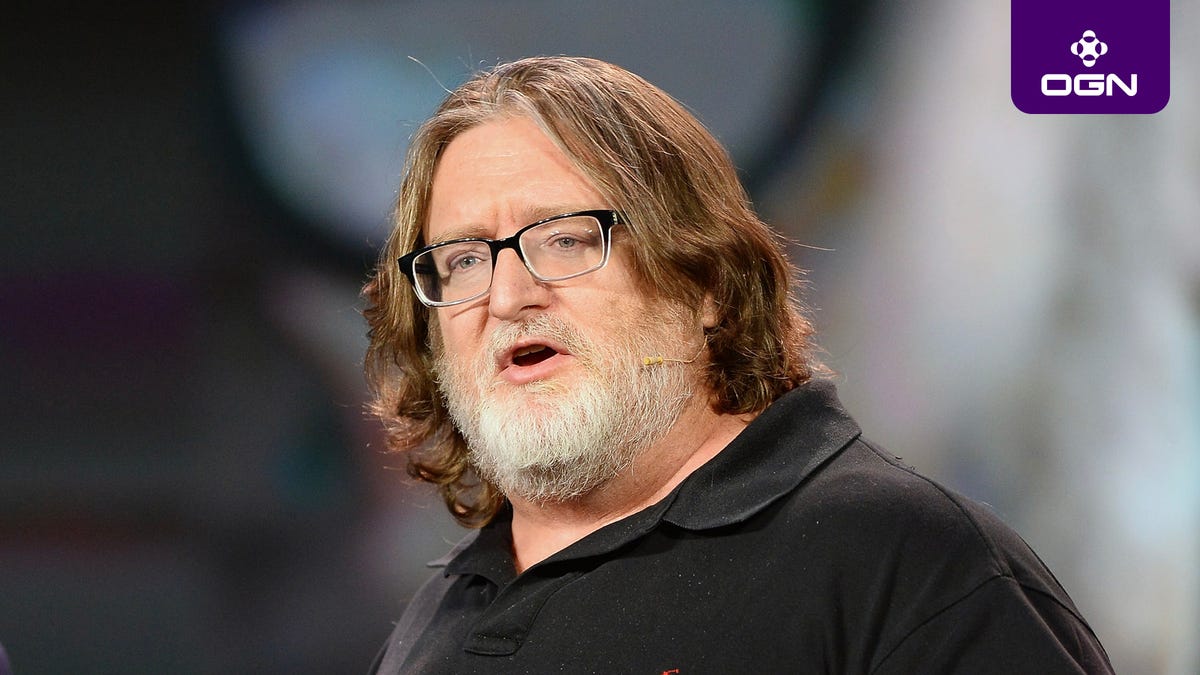 When we first heard Valve CEO Gabe Newell had an announcement about the Half-Life series planned for this week, we (and presumably every gamer with a pulse) were excited to finally see a continuation of this legendary series. So, it's a huge disappointment to report that instead of sharing a...

ogn.theonion.com
Anyway, as I've said before, I've been waiting for a great excuse to jump into VR. I've had a Quest in my cart off and on again since it was announced. This is just the push I needed to finally bite the bullet. So I don't think of it as $400 just for HL.
Well, then I couldn't think of a better entry point for you. Maybe Spelunky VR? =)
Imagine if Nintendo went full VR when they were basically toying with all the elements on Wii and 3DS. Then they just move on to something else.
Nah -- if Aaz didn't care or was against it, he'd never have raised it for discussion
It goes to his personal motto, "If you don't have anything nice to say..."
There's a couple different things at play. The first is that a good VR game can't just be a port that works both on flat screens and in VR (as a VR game, RE7 isn't very good). That's because the beauty of it is in the interactions. You have to physically grab a magazine and insert it in your gun, you can quickly open a door, throw a grenade in and then close it again, you hold onto a ledge with one hand while shooting at enemies with the other, etc. While the immersive view is obviously a great part of the experience, the real deal is the hand-tracked controls. It's a bit hard to describe, honestly, but if you check what we saw in the HL:A trailer, those interactions are impossible to replicate with keyboard and mouse; it would have to all be automated, and then what would be the point?
These are random examples, but they're what makes VR special in an FPS. No more pressing R to reload, E to interact, F for flashlight, G for grenade, C for crouch.
Could they theoretically port a VR game to a regular version without sacrificing much from the traditional experience (depending on movement I guess)? Because regular games assign everything to button presses anyway, so even though you're destroying the interactive elements, it could still be as good as a regular FPS in that regard.
Now about Half-Life: Alyx specifically, the thing is that it started as a VR experiment before developing into a full game. They're not outright saying it, but until now no one there had the balls to even attempt HL3 anymore. And even if they did, it would have gottten shot down because of internal politics or something. Like Walter said, VR is enough of a step forward technologically that it allows them to do something special. And they've said HL:A is as big of a game as HL2 and meant to be a full entry in the series, and possibly something that will lead to HL3. As Gabe Newell put it: "VR has energized us".
That's the most promising thing I've heard, that they came upon this, and it grew, organically. So yeah, maybe they learn enough from this to feel like the next time they can make something worthy of Half-Life 3 (there's an obnoxious arrogance/lack of confidence in that too; hey guys, better games than HL2 have come out since then, it's ok to try, it's not The New Testament you're tasked with making =).
Oh I'm just acting blasé for no reason, I'm actually excited for it.

Well, there is a reason I guess: I know few people care for VR, and I don't think any single game will change that.
It won't ever replace traditional video games, but as far as I'm concerned it's a great new frontier for them.
I guess my main question is really if there's a viable 3D film model to follow, at least with FPS games, where that becomes the standard release model of the genre but doesn't wholly replace standard gaming of course.
Last edited: