Found on Twitter (X) by
FrostiFusionZ_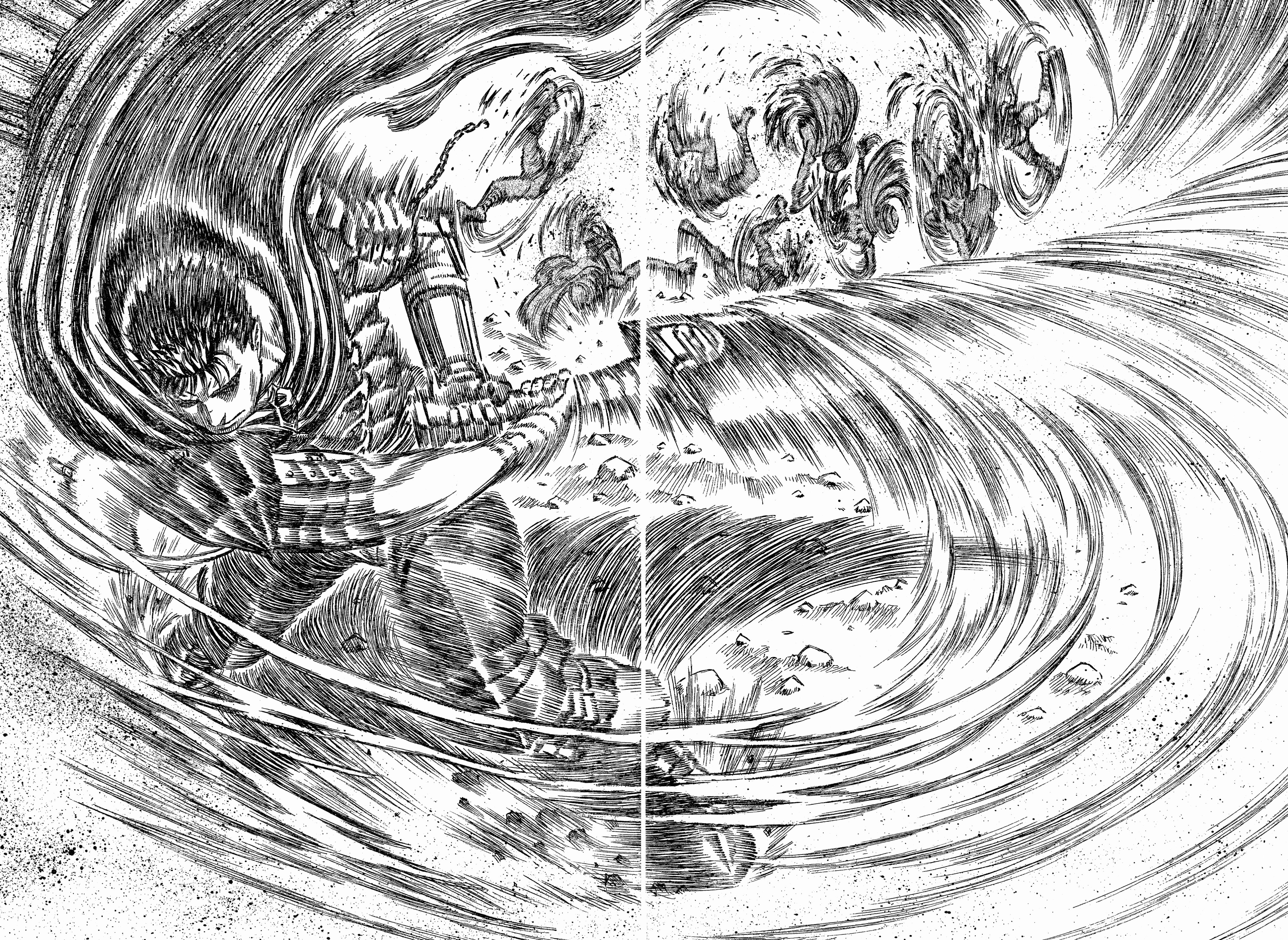 These cut pages from the end of episode 133 aren't anything major to the plot as the same events were redone in the following episode. But the last panel's Guts was used in the volume 18 inside title. Overall fine art by Miura that unfortunately didn't make it into the volume. And as has been speculated these might have been cut because it was too short/anticlimactic entrance as this is the first time Guts swings his
reforged
dragon slayer, so Miura extended the scene significantly in the next episode.
Translation: The same lines are used as the first lines of episode 134.
(DH) "Wasn't that a bit...", "...sudden?"
I know of the removed page from episode 167
https://www.skullknight.net/forum/i...uded-in-volume-21-recovered-translated.14060/
and of course episode 83. But I would like to know if there are any other known instances of pages just simply being pulled out.