I'm not sure how many of you are aware (at most, I think it's 3), but my interests lie not only in film but photography as well. I've taken a couple of classes and it's become my major. And if there is anyone who was aware previously of this fact, I don't believe they've ever seen any of my work. I'm here now to amend that oversight. It's something I've considered doing for quite sometime, I just never got around to it.
All were shot Easter Sunday earlier this year.
Shot on Ilford HP5, pushed to 800 - 1200 and developed in Dektol paper developer.
Unfortunately, I do not have access to the studio at this time, so I'm unable to properly make copy work of these photos, so I had to resort to the scanner at work. It's a bit crude, but it gets the images out there, albeit turing them a tad darker than originally printed. =/
Thus, these are all 4x5 work prints, accounting for the uncleanliness of the borders and centering and the unburned/dodged problem areas. They were later printed at 11x14 which gave crisper images, more detail and had a better grain effect.
I hope all enjoy.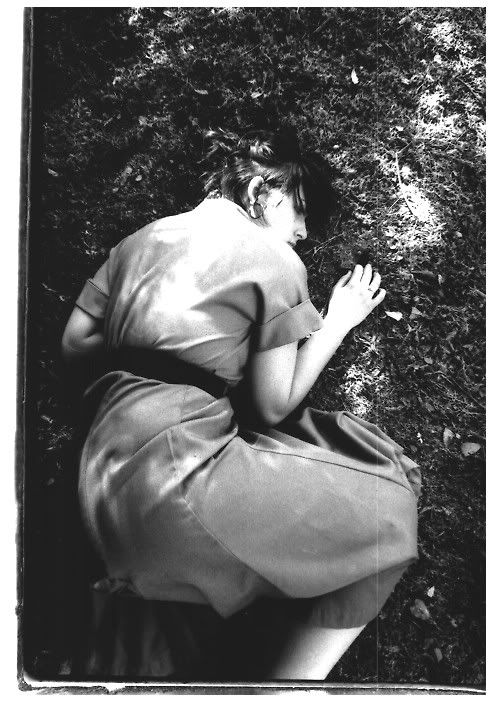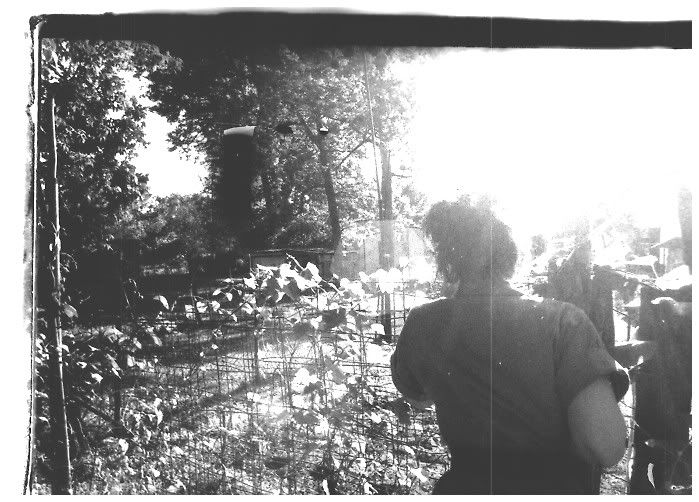 this one had a whole in the emulsion, somehow....