Colored and did some post-production work to one of my favorite pieces of Berserk fan-art out there. The original is a black & white piece by David Müller. However, I wanted to try my hand at making Guts even more realistic by removing brush strokes whilst preserving the original art, and adding a Berserk logo on top to make it look more like a promotional piece.
For fun, I've also ordered a framed print of the art to see how it will look next to all my Berserk collectibles.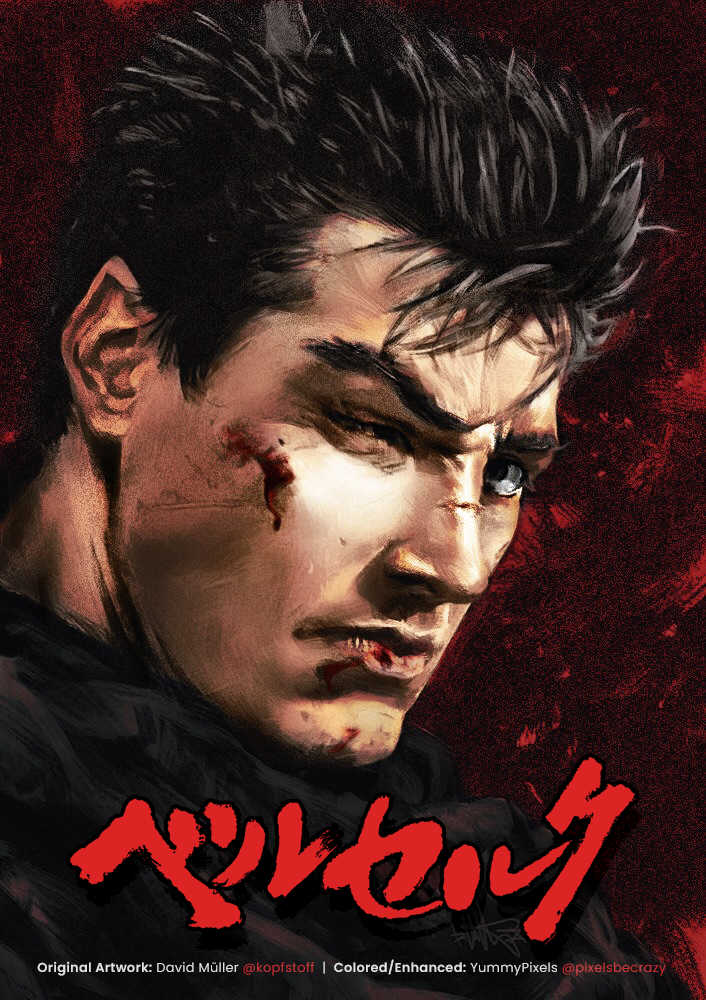 It's also over on my DeviantArt, here:
https://www.deviantart.com/pixelsbecrazy/art/The-Black-Swordsman-Colored-784503213
And here is the original:
https://www.deviantart.com/kopfstoff/art/The-Black-Swordsman-622688923
I'm thinking of trying my hand at his Griffith as well, to have the pair, of course.